First remote training
Last week we organised a first COVID-proof training. The participants of the PMWeb admin training could follow the interactive training without leaving their homes. In the near future, we will more often offer remote training courses.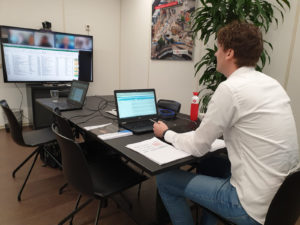 Follow our LinkedIn page to stay informed (the webcam images are not shown for privacy reasons).